Alicia Anderson Photography
The essence of Alicia Anderson Photography has been the unfolding of stories, tales of beauty, love and connection that has been our honor to witness.
We absolutely love what we do by capturing timeless moments in time. Beyond the aesthetics, my signature images pay attention to detail, finding the soul and beauty of my subject, a sense of fun and absolute pride in capturing that core spirit.
Decades of experience in art and photography allow me to shoot on impulse, capturing treasured images with tangible truth. Moments and flashes of life from birth to an immortal life of exposures that will last far beyond our generation.
That is the beauty of photography. When the diapers are replaced, the cake eaten, a photo stops time, it takes that instant and holds it still and close to our hearts forever – little pause in time in a universal language.
Let us unfold your beauty.
"Be yourself…Everyone else is taken" Alicia A.
a Review or two...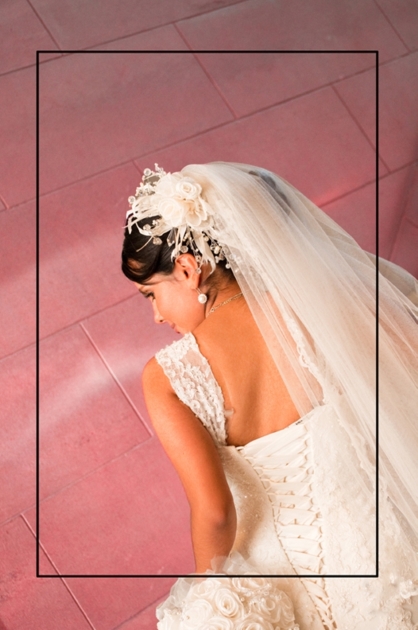 Testimonial
" An absolutely SENSATIONAL experience working with Alicia. She is a true artist and master of her work, with an eye for detail on every single photo she took."
" She takes wedding photography to a whole new level, we were nervous as we did not know her, yet she captured every single important moment to perfection. She provided us with a high quality wedding photo book that brought us to tears, our family ordered more :) We've never had so much fun playing in and chasing light as we did with Alicia. The photos were just beyond anything we could have imagined and added value to this special day. Thank you so much for capturing this most treasured moment that we can now treasure for life !
— Amantha S.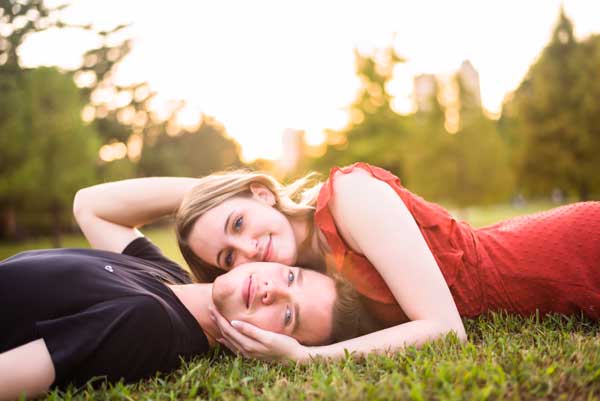 Laura Engagement Testimonial
"My Fiance and I did engagement photos with Alicia and we couldn't be happier with how they turned out. They were way better than we imagined. Alicia does amazing work and is super friendly and makes you comfortable. She helped us with different poses and angles and was open to different things we wanted to try. And she was super patient with us. Would 100% reccomend her and we would definitely go to her again for any other photos we want to do. We can't wait to get them framed and hung up. Thank you Alicia for the amazing pictures!!"
- Laura & Zac
See a selection of images from their Engagement here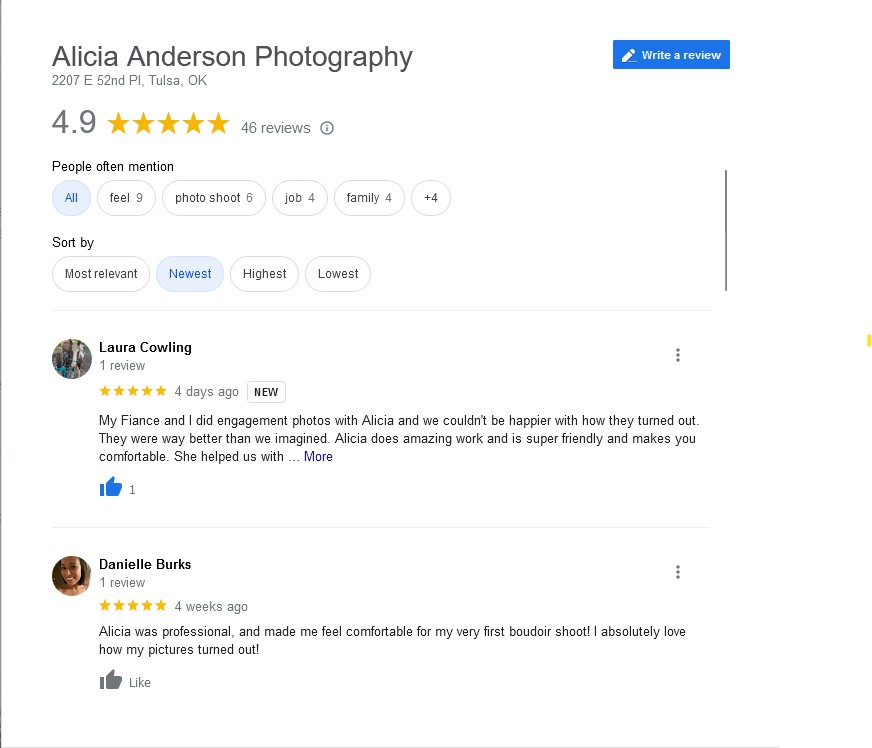 Family Review
" We had Alicia do our family photos and pretty much asked her to do something not a lot of photographers would agree to, we shot in a creek soaking wet and splashing, and Alicia had no problem getting right there with us and capturing our family. She was fast and her prices are so good. Would consider her again for sure.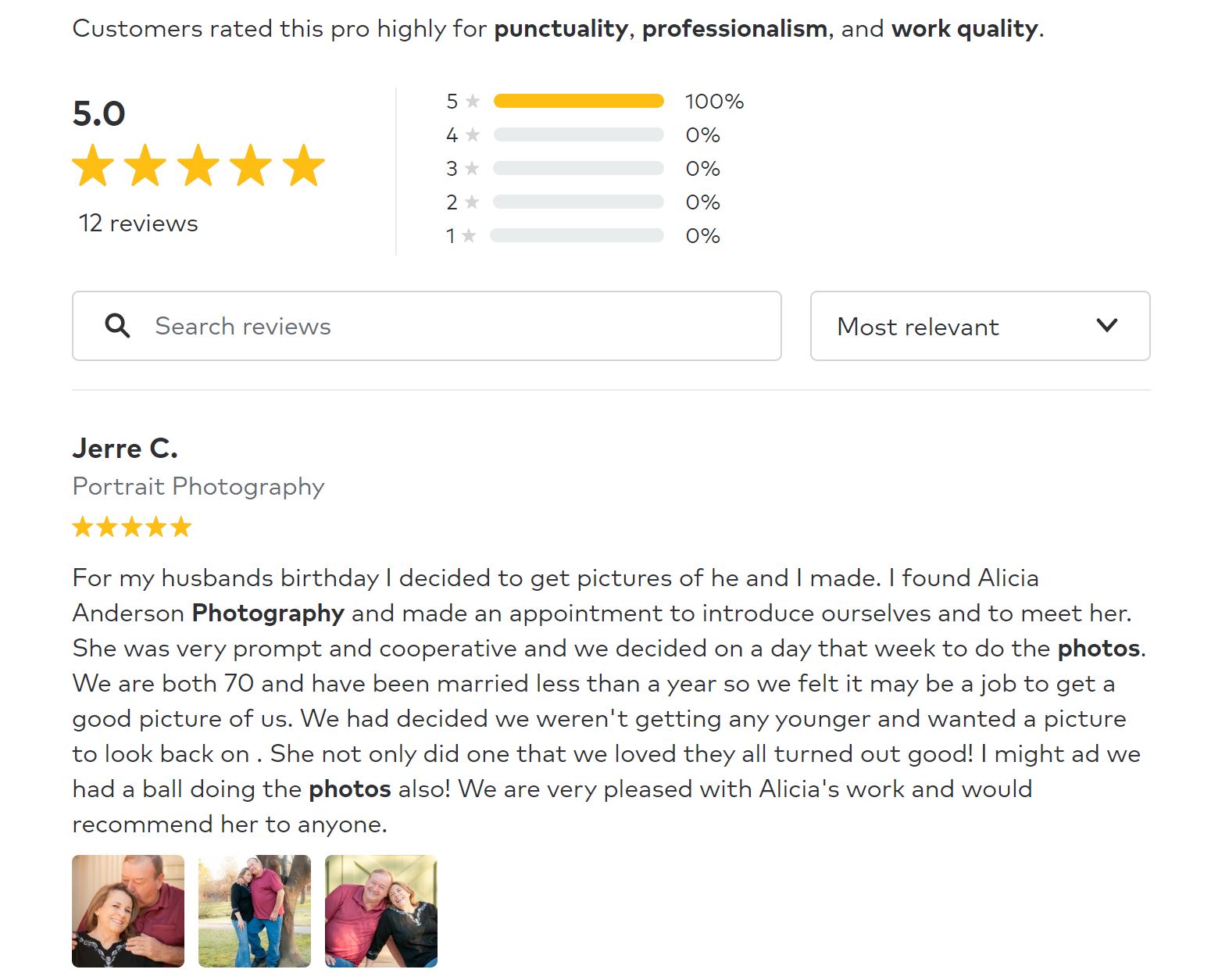 Newborn review
Alicia did a wonderful job capturing beautiful photos of our newborn! She went above and beyond to get the special shots that we hoped for and her passion for photography was evident, both during the session and in the final product. Couldn't be happier at our choice to have hired Alicia for these important memories.
Deanna Smith
" Alicia was very professional and easy to be around, she had suggestions but also listened to our wants! She was very communicative regarding photo shoot time and place and responded quickly to any of my inquiries. Our pictures turned out amazing, we couldn't be more pleased!"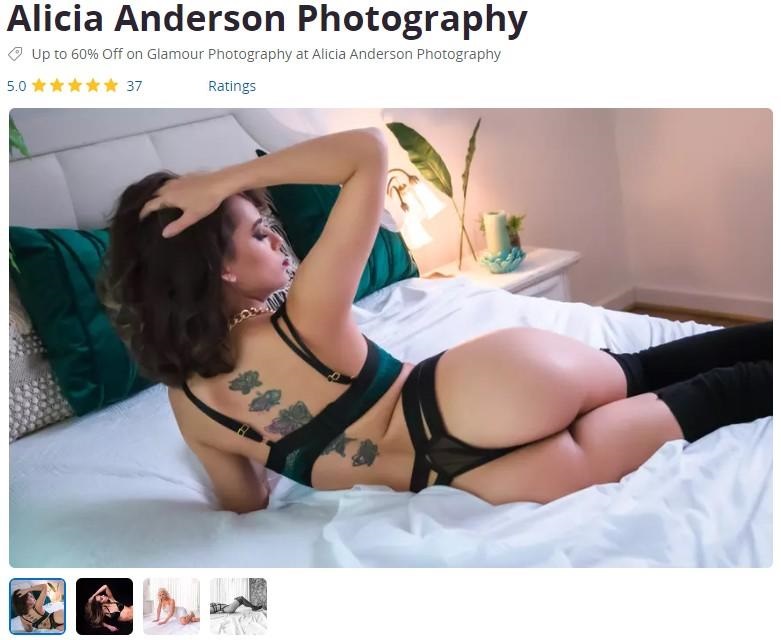 Boudoir Review
" Oh my goodness! Do yourself a favour and book a boudoir photo session with Alicia! This absolute angel makes you feel so comfortable, sexy and relaxed. Her studio is beautiful and she is extremely skilled..."
...and a few more :)